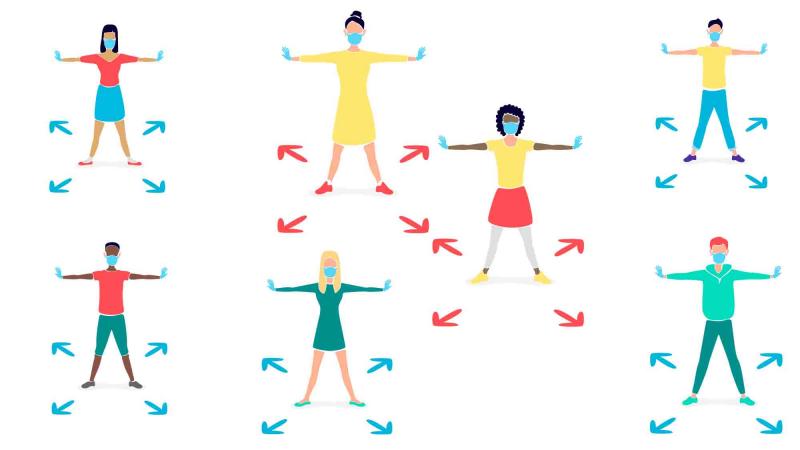 With physical distance restrictions being eased, it's exciting that we can connect again in the same space to participate in live events and activities together. Of course, we aren't quite back to normal and so while in the same space we need to keep the recommended distance from each other and hygiene measures. So, in this strange new world, what is OK and what is to be avoided? That doesn't mean we can't have fun together! We're social creatures.
Connecting face-to-face is part of being human. Face-to-face communication provides non-verbal messages including gestures, eye contact, touch, and body movement. Body language is crucial to unambiguous knowledge sharing and team cooperation, especially in multicultural teams.
At Catalyst Netherlands, we have put together a variety of programs where despite being in the same location you can still participate while you keep the recommended distance from your colleagues. Find out how we run these events.
Celebrate and renew connections with your team face-to-face with these COVID Safe team development activities.

Facilitating COVID-Safe Team building programs
All these activities can be facilitated safely in a 1.5 meter setting and there are also programs that are strictly not possible yet. These are situations we want to avoid:

Shared game equipment or hand-outs

Physical effort

Intense competition
Below are the elements which will work well with the 1.5 meter regulation:

Share information via a laptop or mobile phone

Work together on one goal

Outdoor activities with an alternative for indoors
In addition, all activities have been specifically developed for online work. This means that you can enjoy each other's company in one room whilst working 1.5 meters apart. As long as the RIVM measures are in effect, we will take extra measures to ensure that everything remains safe and runs smoothly:
During the briefing, we will consider the measures and keep sufficient distance
Hand gel will be available before, during and after the activity
The participants will be divided into smaller teams
Masks and gloves are made available to everyone
Equipment, chairs and tables are kept clean before, during and after the program
We will indicate the walking routes before, during and after the program.