Shangri-La's Mactan Resort and Spa in Cebu hosted 200 employees from a multinational industrial product company on an incentive trip to the Philippines. The group gathered under sunny skies to participate in Two Tribes, an indigenous sports team building olympiad. The group were split into two competing teams who adorned themselves in red and blue to identify their loyalties!
Two Tribes is a celebration of indigenous games from all corners of the world.
Getting into Action!
Despite the hot weather, the tribes went right into action competing in a series of carefully sequenced sporting tribal challenges. The fun and supportive environment meant that despite the challenges being physical everyone could get involved and play a part for their team. By the time they reached the final showdown challenge between the Red and Blue tribe cheers, woops and laughter filled the air.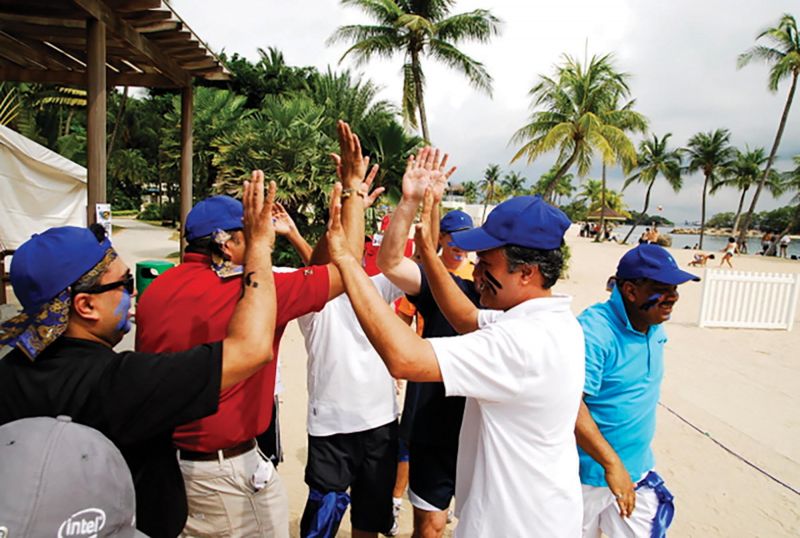 Winners Announced
The Red Tribe won the overall activities with a total score of 77 Ingots while the Blue team clinched the title of Best Haka performance.