In our business we bring people together to connect in a live environment. That is what we do. We create a playful atmosphere so people feel comfortable and are open to learn and practice skills. The core of that has always been in meeting face to face. The dynamics of being in the same room has a special effect on people and make true lasting connections.

The outbreak of COVID-19 has been a "game changer" to say the least. It is no longer allowed to come together. Anyone who can, has to work from home and gatherings are prohibited. You only talk to your colleagues on the phone or in Zoom, WebEx or Teams meeting.
As a team building company, we have all kinds of games and materials that would be ideal for groups right now. Who can provide the necessary relaxation and bring you closer to your colleagues. Live team building games are not possible and it seems that it will take a while before you can be in a room with a group of more than 50 people to play a team building game together.
The question quickly arose whether you can also experience the benefits of a team building program online. Nothing beats a live event where you can participate with all your senses. However, there are also many benefits of to online team building. A clever game design can be a welcome distraction from the substantive online meetings. Partners of the Catalyst Team building network worldwide have rapidly developed new concepts. Offline programs have been adapted online and completely new team building programs have been developed at lightning speed. There are plenty of reasons to play an online team building game.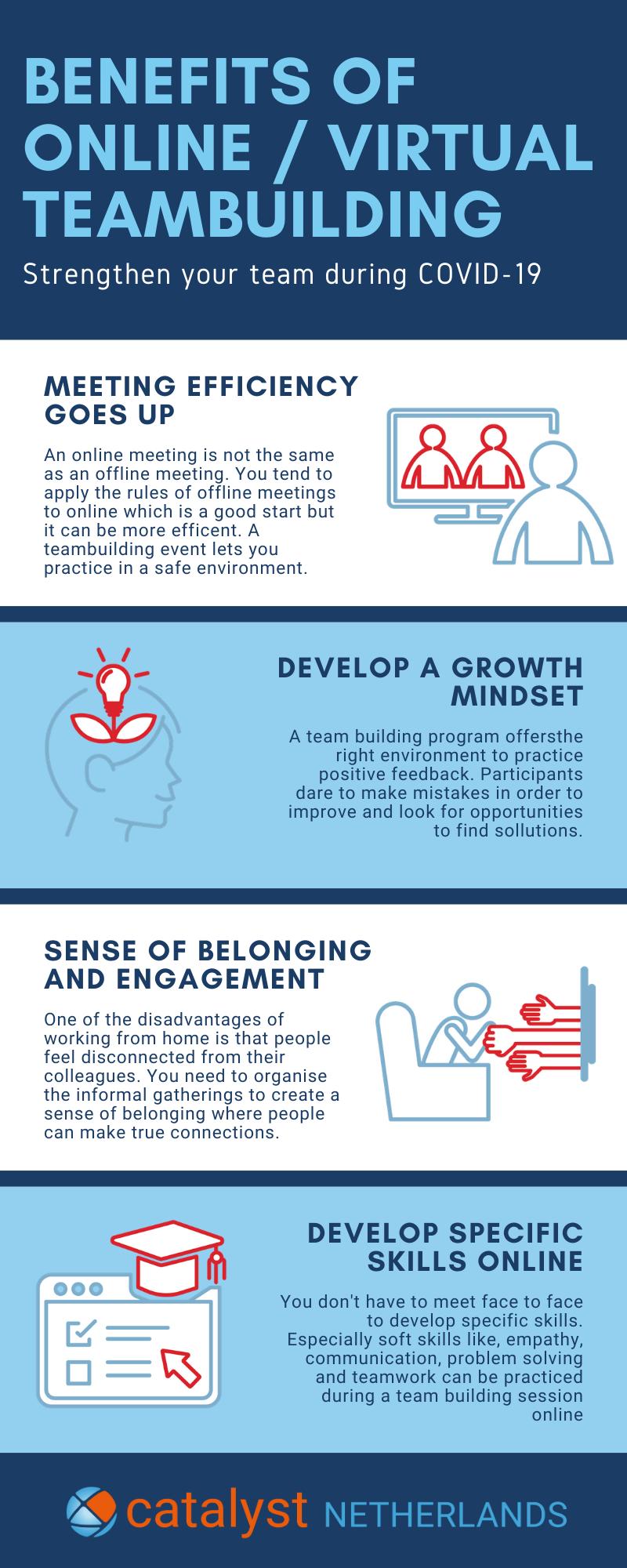 Increase online meeting efficiency
The first thing that many companies have done since the outbreak of the Corona crisis is to allow as many staff as possible stay at home. In this live experiment of working from home, the first step was to move everything that happened offline to online. You move the workplace to a different location and the meetings take place online. Born out of necessity. It turns out that in many cases online meetings work reasonably well. Especially if all preconditions are in order.
During an online team building program you start with all participants in one meeting. After a number of basic agreements regarding communication, you continue in virtual break-out rooms. Depending on the course of the game, you will meet again a few times or you can discuss the progress in smaller groups. We do not only use the online environment for exchanging information and discussing progress. There is active collaboration. You create online with your teammates and that's exactly what you would normally do if you could stay together in one room.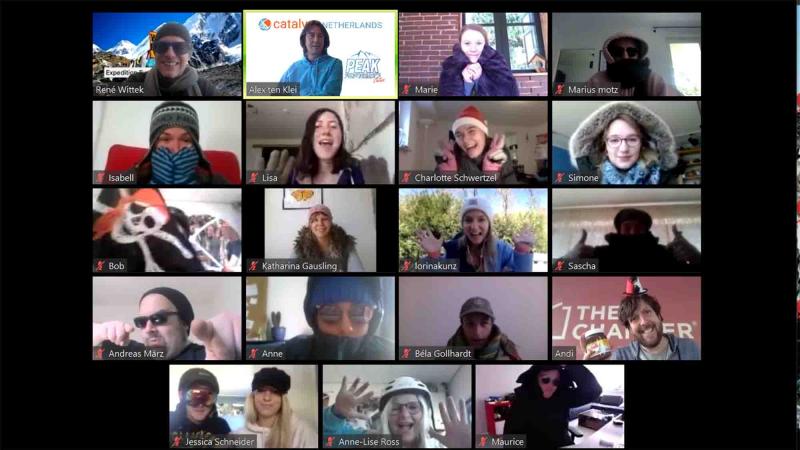 Develop a growth mindset
Even before COVID-19 more and more companies realised that a focus on a growth culture seems more effective than a focus purely on performance.
Important components of a growth culture are
An environment that feels safe
A focus on continuous learning
Experiment with new behaviours to challenge the status quo
Continuous feedback to help each other grow and get better
You can imagine that a company that has seen results go down now and that has a team with a growth culture is looking on how to adapt and a team that has a focus on results is feeling stuck and does not know what to do. They are looking at others to come up with solutions instead of taking responsibility and making the best out of the situation.
During a team building program, success will be rewarded by gamification but failures and mistakes are treated as critical opportunities for improving and learning on the spot. Both individually and as a team.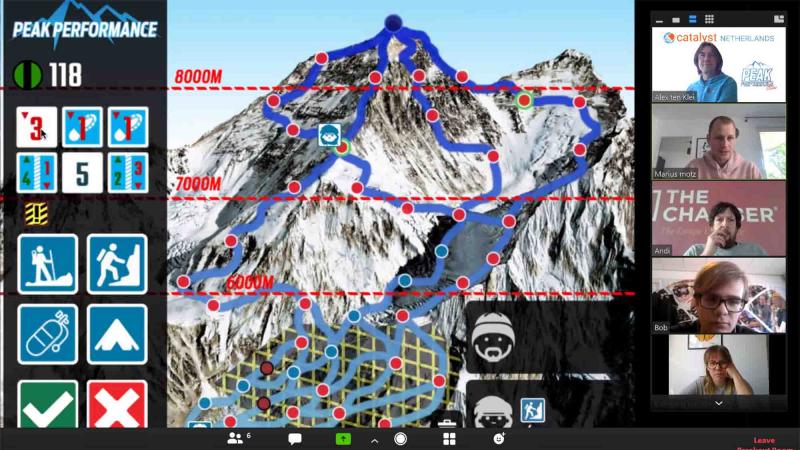 Sense of belonging and engagement
Before the outbreak, it was almost inconceivable that everybody would completely work from home without regular live contact with their colleagues and regular face to face meetings. Working from home was already possible in some form in many organisations and it was on the rise but nothing like the scale that it is right now.
There are as yet no precise figures as to what this means for the involvement and the sense of belonging to the organisation and to your colleagues. It is only easy to imagine that it will have a big impact if you do not have direct contact with your colleagues.
The many video calls and telephone calls mainly have a business approach. It is therefore necessary to also bring the informal conversations online.
Develop specific skills online
Developing skills, and especially the soft skills, are very suitable to do in game form. And even online. The game setup ensures that you work in teams of around 5 people. Everyone has a certain role and associated information. During the game you merge the relevant information at the right time to work towards the end goal. In this setting you can practice many valuable skills such as empathy, problem solving and collaboration. A good debrief translates the learnings into the working environment so that you can leave the session with a clear step-by-step plan.
All these advantages of team building programs are a work in progress. It is never finished and there is always room for improvement You will have to work on it continuously. This is even easier in an office environment than if you work from home. It requires a new way of working and it is also a new approach to do team building programs online. In any case, it is clear that there are activities that can be used specifically and that offer more than just a nice break. Even online games can be a strategic part of HR policy. Where in offline team building programs you were tied to a certain day and time slot when everyone was together, there are even more possibilities if you go online. Because everyone can log in from anywhere without travel time, a follow-up does not necessarily have to be done on the same day. Periodic follow-up is possible after a debrief session. Even if it takes 10 to 15 minutes, the learning experiences can be guaranteed and you get the most out of it.